Feel Unique Experiences
Enjoy Unforgettable Mountains
Top Attractions to discover
Compared to trekking, expeditions are more challenging, requiring some amount of technical climbing training, experience, equipment, longer duration and entail higher levels of risk. It is mandatory for you to have a travel and emergency rescue insurance for all our expeditions. We have summits of 5000m, 6000m and 7000m for the mountaineer in you. Some of our guided expeditions for groups and individuals are following.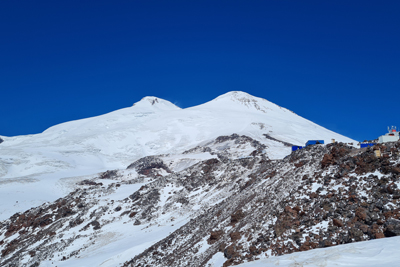 Elbrus (5642m)
Located in the Caucuses Range in Southern Russia, Elbrus is the highest summit of Europe and one of the seven summits.
Kazbek (5054m)
It is a popular climb in Georgia and our most favorite climb in the country.
Lobuche East (6119m)
Superb climb in the Everest region with outstanding views from the summit.
Island Peak (6189m)
Rising right in the shadows of Everest and Lhotse, Island peak offers an invaluable experience in ice and snow climbing of a Himalayan peak.
Mera Peak (6476m)
Graded as the highest of the trekking peaks of Nepal, Mera offers long glaciers, moderate to steep gradients and a spectacular vista of some of world's highest peaks every day.
Ojos del Salado (6893m)
How about climbing the highest volcano in the world and second highest peak of Southern hemisphere! The sprawling Atacama Desert with blue lagoons, where we acclimatize and hike prior to the climb, adds to the overall charm of this beautiful mountain.
Peru is Satya's topmost favorite climbing ground in South America and while he has climbed almost all of the most difficult and dangerous peaks in Peru, here we offer the ones that are spectacular yet moderately technical with easy approach: Nevado Urus (5430m), Nevado Ishinca (5530m), Nevado Tocllaraju (6032m), Nevado Vallunaraju (5686m), Nevado Pisco (5752m), Nevado Chopicalqui (6354m)
Mythikas on Mt Olympus is the highest point of Greece and a medium grade hike in the summers. While in the winters, it can be a really challenging climb necessitating technical ice climbing equipment and training.